MIAMI GRAND PRIX VIEWING PARTY 2022 IN ACCRA
Supercars.com.gh interviews the Formula One fans who attend the Miami GP viewing party 2022 in Labadi Beach Hotel, Accra, Ghana.
The most recent Formula One event that excites many F1 fans was the 2022 Miami Grand Prix.
The 2022 Miami Grand Prix was a motor race held on May 8, 2022, at the Miami International Autodrome in Miami Gardens, Florida. It was the first edition of the Miami Grand Prix and the fifth round of the 2022 Formula One World Championship. 
A Formula One Race viewing party was held in Labadi Beach Hotel, Accra, Ghana, last May 8, 2022, for the Crypto.com Miami Grand Prix 2022. SuperSports fans watched and caught the world's most talented drivers battle for pole position and the best seats for the race on a big screen with loud shouts of excitement as they rooted for their favourite team.
WHO WON F1 MIAMI GP 2022?
Max Verstappen won the first-ever Crypto.com Miami Grand Prix 2022, taking the lead from Charles Leclerc, Ferrari's pole-sitter, early in the race, and defended it in an enthralling late-race battle. 
Verstappen's victory capped a remarkable comeback season for the 21-year-old Dutchman, who overcame a mid-season slump and challenging times with his Red Bull team.
WHY WATCH F1 VIEWING PARTY?
Formula one viewing parties are a great way to spend time with friends and family while watching the race. But what makes the party in Accra so unique? You'll be watching the Live stream events with like-passioned F1 fans with food, drinks, and lots of fun.  
F1 is a prevalent sport that people of all ages enjoy. If you are looking for an exciting way to meet new people, you will love participating in Formula One Viewing Parties.
If you cannot join the formula one viewing party in Accra, witness this nerve-wracking event as supercars.com.gh covered the last F1 viewing party event. You surely don't want to miss out on the next F1 viewing party.
MIAMI GP 2022 VIEWING PARTY INTERVIEW WITH SUPERCARS.COM.GH
Quincy Galayini of supercars.com.gh interviewed the F1 fans who attended this victorious Crypto.com Miami Grand Prix Viewing Party 2022 event in Labadi Beach Hotel, Accra. Check out this interview as they were asked about what they think and feel about the viewing event and the race, what F1 fans think about the F1 motorsports community in Ghana, when it started, and how they got into F1.
 You might be the next one to be featured by us at our next viewing party event! 
SHOW YOUR LOVE FOR THE SUPERSPORTS
Come and feel the excitement as these F1 Viewing Parties continue to build more like-passioned fans joining in these events. Experience the thrills and spills of world-class racing with Formula One Viewing Parties in Ghana.
Here at supercars.com.gh, we provide car guides and recent events in SuperSports, Car Shows, and Formula One events. Follow on our social channels and mark your calendars and join us in celebrating the upcoming F1 viewing parties happening in Accra, Ghana!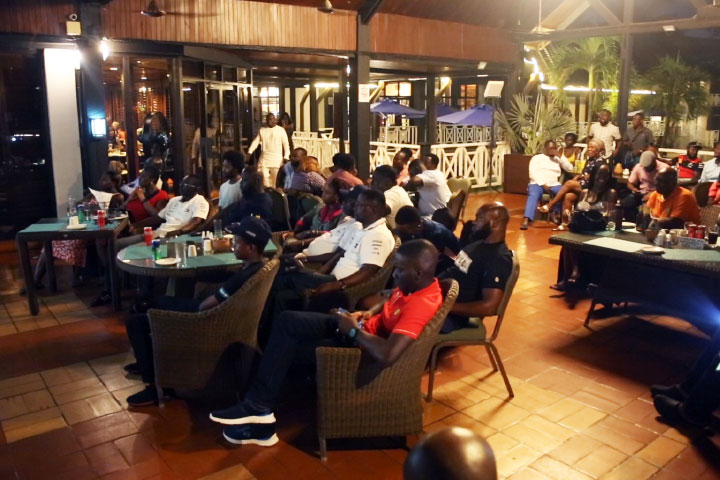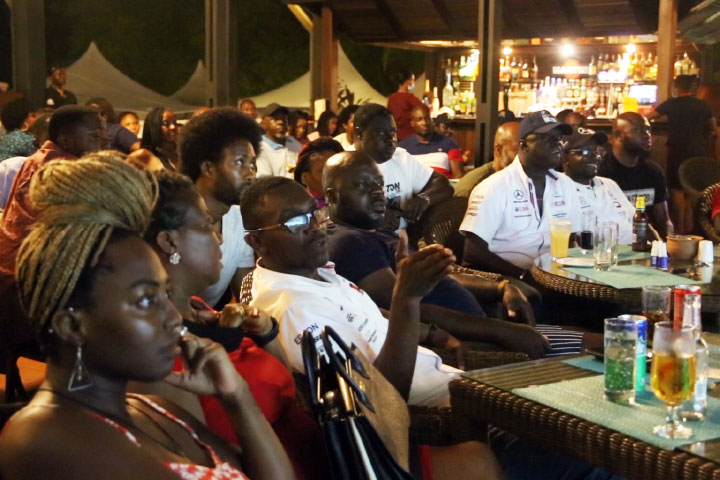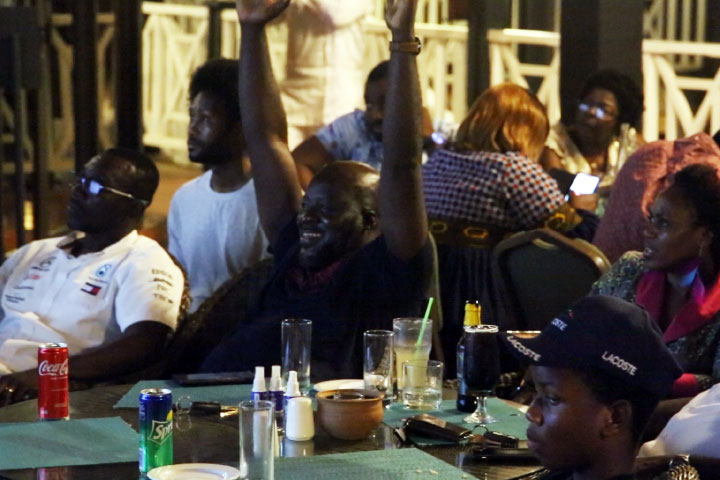 If you have a question, call or email us.
We will get back to you as soon as possible!