In the F1 motorsports history, there have been skilled athletes who have had illustrious careers over the years. In any discussion, you can't mention these legends without mentioning Sebastian Vettel. Let's look at some of his notable career highlights.
Sebastian started his F1 motorsport racing career in 2006 and has won 53 times. His first F1 motorsport racing was as a third driver debutant for BMW Sauber during the 2006 Turkish Grand Prix (GP). In 2007, he was a replacement driver for Kubica at the Canadian Grand Prix due to Kubica having a massive crash.
In 2008, he became a driver for Red Bull's Toro Rosso, replacing former racing driver Scott Speed. Unfortunately, he was unable to register a single finish in his first 4 races, the only driver to do so for that season. But in the 2008 Italian Grand Prix, he won and became the youngest F1 Grand Prix driver, which earned him the award for Rookie of the Year and Red Bull's Toro Rosso only win.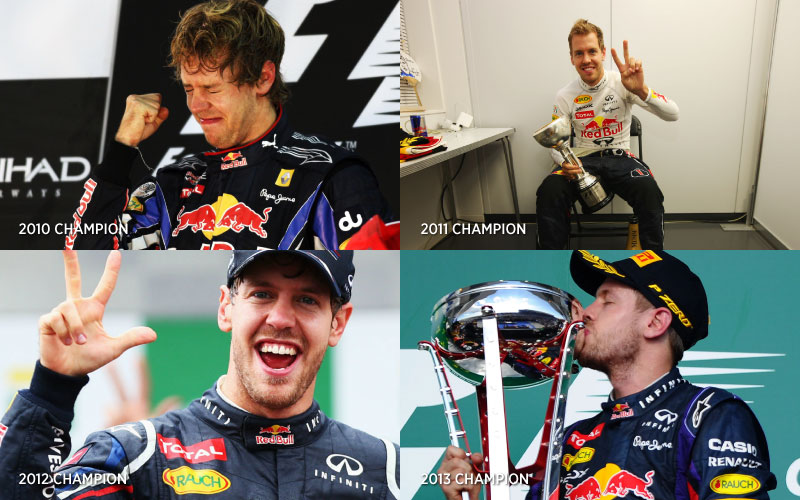 In 2009, he clinched his maiden pole position at the Chinese Grand Prix with Red Bull racing, and won in Japan, Abu Dhabi, and the Great Britain GP the same season. In addition, he was awarded the 2009 DHL Fastest Lap Award.
In 2010, he became director of the Grand Prix Drivers Association and won the Brazilian Grand Prix with a 15-point deficit, and became the youngest F1 driver to do this in history. From 2010 through to 2021, he won his quadruple world championship consecutively, 2010-2013, achieved nine wins in a row in 2013, and left Red Bull for Ferrari in 2015, fulfilling his dream move. In 2021, he left Ferrari for Aston Martin and was with them till he announced his retirement.
Right from when he began his career, Vettel proved he had in him what it takes to be a champion. His quick thinking and intelligent decision making made him a dominant and fiercest competitor on the track and earned him a spot on the top four F1 drivers for the last decade. Vettel's impact on and off track will not be easily forgotten.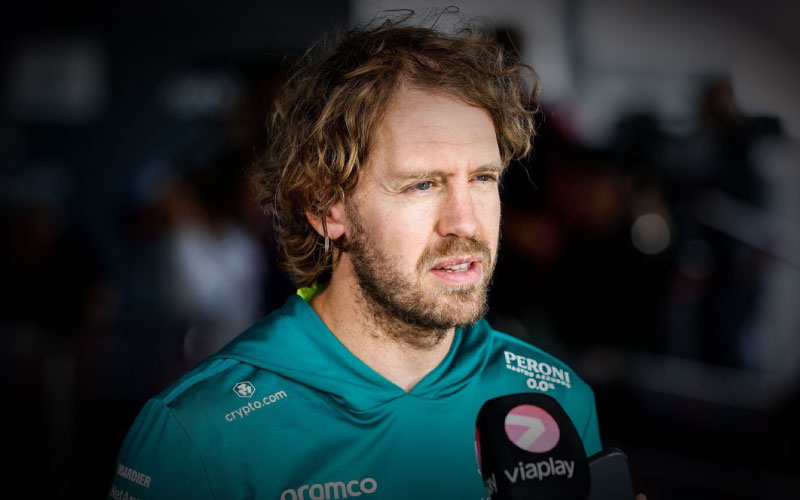 Apart from racing, Vettel is someone with a big heart, loved by fans and has some charities he regularly supports. In 2020, he auctioned one of his beloved helmets and raised £204,000. He split the donations between two charities to aid educate children and support social projects.
Over the years, Sebastian has brought out many surprising wins throughout his career, but his retirement announcement was not one people expected so soon. After setting up an Instagram account after years of not registering, fans were happy to see him on a social media platform, but his announcement left them surprised. In his message, he said, ''I wish to focus on my children and family, and that driving regularly will not give me the time''.
After Vettel's retirement announcement, there were numerous questions about his empty seat at Aston Martin. This question got an answer when Aston Martin recently signed a multi-year deal with 2-time world champion Fernando Alonso. Alonso will replace Vettel from the start of 2023 and will partner with Lance Stroll.
Without a doubt, Sebastian Vettel will always be a legend with an interesting career which spanned more than 15 years, and F1 fans will miss him. Some fans are praying that he will make a comeback like some of his colleagues across the sport.
To learn all about F1 motor racing, subscribe to stay updated.
If you have a question, call or email us.
We will get back to you as soon as possible!