This weekend, Formula 1 returns to the fastest street track on the calendar – the Jeddah Corniche Circuit. After two incident-filled races in the previous years, who will come out on top this time? Join Supercars.GH as we take a look at the first and second free practice sessions.
The biggest news going into the weekend was Charles Leclerc's 10-place grid penalty. He will have to start Sunday's race at the back due to taking a new ECU component. On Friday however, the fastest lap of the Monogasque driver was only good enough for P11.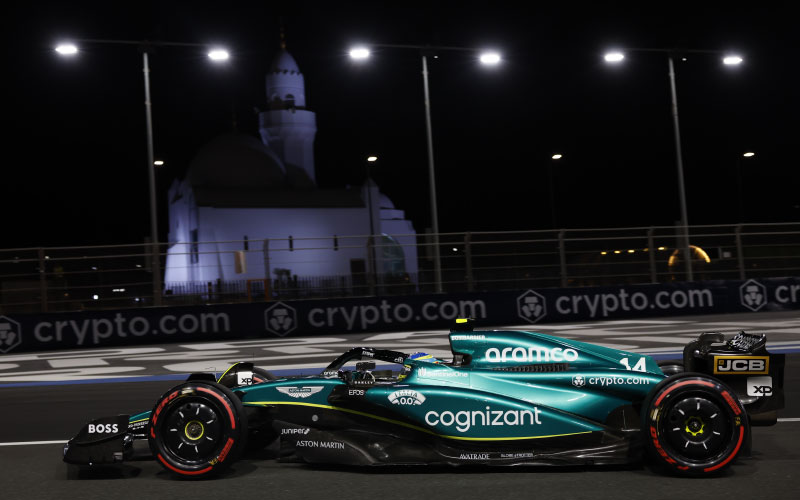 On the other hand, Max Verstappen who was reportedly unwell this weekend didn't look so unwell at all. He secured the fastest lap of the race, followed by his teammate Sergio Perez.
Behind the Red Bull pair were the Aston Martins, who are emerging as unlikely challengers this season. Fernando Alonso looked equally impressive as he did last race weekend and went on to secure P3.
Traffic was one of the biggest challenges the drivers faced this weekend, with Lewis Hamilton, Lance Stroll, and Carlos Sainz being impeded on fast laps at one point or another.
Max Verstappen

1:29.617

Sergio Perez

1:30.100

Fernando Alonso

1:30.315
FP2 almost looked like a repeat of the first practice session with Max Verstappen at the top once again. However, Fernando Alonso relegated Sergio Perez to P3, bagging himself the second place on the timing sheets in the process.
The Alpine pair of Esteban Ocon and Pierre Gasly looked quick under the floodlights of Jeddah. The French outfit is surely looking at a return to form, and this race seems like the perfect place to do it in. Their effort was enough to get both drivers inside the top 10.
Yuki Tsunoda was caught in a spot of bother as he glazed the wall in turn 1. Once again, traffic was the main challenge faced by drivers, with a whole host of them having to abandon their quick runs due to others getting in the way.
Max Verstappen

1:29.603

Fernando Alonso

1:29.811

Sergio Perez

1:29.902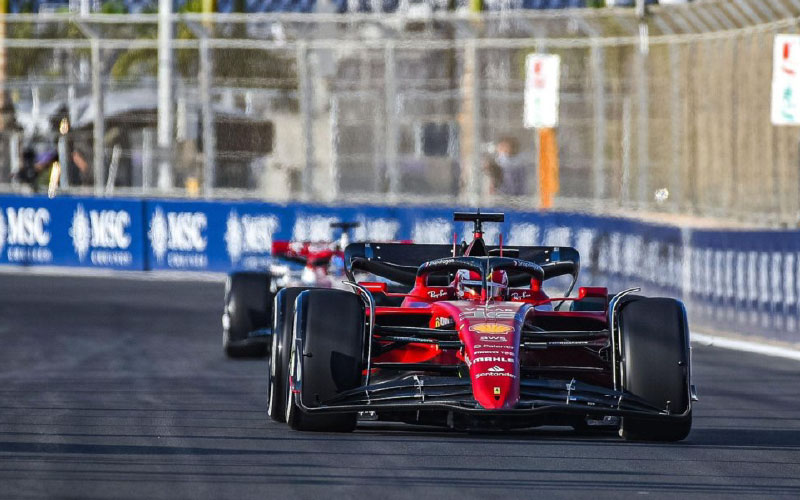 With the Red Bulls looking more dominant than ever, will we see a repeat of what happened last race weekend? Or, will a new challenger emerge to take the chequered flag first? Join us tomorrow to find out. Until then, check out past race content on our website and social media pages.
If you have a question, call or email us.
We will get back to you as soon as possible!