IMOLA – FORMULA ONE VIEWING PARTY 2022
Imola Formula One Viewing Party interview with F1 fanatics hosted in MultiChoice Showroom in Ghana.
ROLEX EMILIA ROMAGNA GRAND PRIX
Last April 24th, MultiChoice Ghana hosted a Formula One Viewing Party for the Rolex Emilia Romagna GP in Autodromo Enzo e Dino Ferrari, 22 – 24 April 2022. 
SuperSports has been very involved in hosting The Formula 1 viewing parties since 2018, and it has become one of the most significant events across Africa. It is the exclusive broadcast right holders for Formula 1 content, and these viewing parties want to support the diversity in sports because people have been more focused on football.
It all started with only 14 or 15 people, and the idea was to start with the Go-Kart industry and host a few competitions. They want to do all aspects of racing and don't want to narrow it down to only one side of the sport, and Formula 1 is only one part even though it is the biggest in the motorsports industry.
One of the community's visions is for the younger generation to learn from these viewing parties since it focuses on essential road safety. They want to instill in the youth that these people doing Formula 1 are good at what they do, and at any point, they can practice safe driving. Even if they want to see fast things move around, it doesn't mean that they are reckless.
It is a beautiful community where people can come together for one passion regardless of gender, age, and societal status. 
VIDEO STAMPS
00:00 – 4:35
How the viewing started

Do they see the viewing parties growing

Where do they see the future of these viewing parties
05:10 – 10:10
He was introduced to Formula 1 by his father, and he used to go and watch F1 races when he was out of Ghana

He also talked about the vision to put the viewing party together
10:12 – 12:51
The viewer was attracted to the history, brand, and he first watched F1 in 1997 and fell in love with it
12:52 – 14:43
Lewis Hamilton is a fan, and she started getting interested in F1 when she saw her flatmate watching it. And it was around the mid-'80s

She loves exchanging commentary with other viewing partygoers.
14:44 – 17:02
He learned about F1 from a friend, and apparently, his girlfriend is also a fan and supports Mercedes Benz.

He feels at home, and he said these viewing parties are an excellent avenue to have fun; there's no rich or poor, and he knows no societal status.
17:04 – 18:37
It feels different watching it from the living room vs. the viewing party, where he can feel the excitement

He has been a fan of F1 even back in the days and saw Michael Schumacher back in the UK
18:39 – 23:23
Started watching F1 in the 1970s and had always liked speed since childhood

He likes and loves the viewing parties and loves the people who are very passionate about it
23:25 – 26:30
He heard about the viewing party back in 2020 and is a fan of Redbull

He loves the viewing parties because it's fun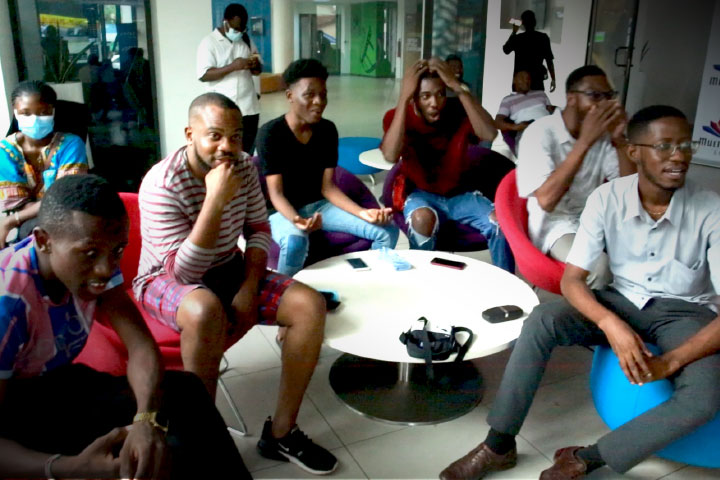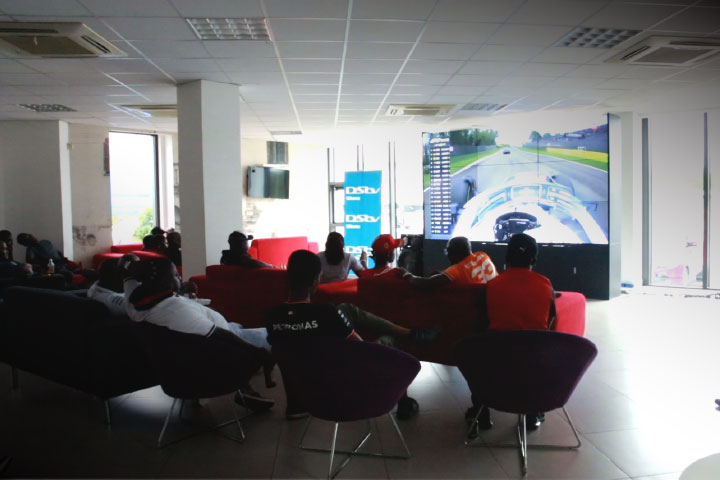 If you have a question, call or email us.
We will get back to you as soon as possible!