CAR RENTAL GUIDE FEATURING LEASAFRIC GHANA
CAR RENTAL SERVICE PROVIDER IN ACCRA
Supercars.com.gh interviews LeasAfric Ghana – a car rental company in Accra, Ghana.
Leasafric Car Rental Services is a fast-growing car rental company in Ghana which offers an easy booking system, competitive rates, and a fleet of well-maintained vehicles all over Ghana. They are committed to providing our clients with the best service possible.
LeasaAfric Ghana has been a business solutions company for more than two decades. Provides its customers fleet management, personnel outsourcing, fleet tracking, operating lease, and staff bussing and is also known to be one of the best companies in finance lease and ultramodern car rental services in Accra, Ghana.
SERVICES OFFERED BY LEASEAFRIC GHANA
LeaseAfric Ghana offers the following services:
FLEET MANAGEMENT
LeaseAfric offers fleet management solutions to organizations of all sizes across Ghana. They can provide a full range of services, from vehicle acquisition and disposal to maintenance and repairs to full fleet tracking and management. They work with you to develop a custom fleet management solution that meets your specific needs and budget.
PERSONNEL OUTSOURCING
LeaseAfric's outsourcing services allow companies to scale up or down their workforce as needed. They also provide short-term and long-term staffing solutions.
FLEET TRACKING
LeaseAfric's fleet tracking solution provides real-time location data for all your vehicles. A fleet tracking solution allows you to optimize your fleet's performance and save on fuel costs.
OPERATING LEASE
LeaseAfric's operating lease solution allows you to upgrade your vehicle every few years and pay only for the vehicle's depreciation value rather than the entire cost.
PERSONNEL OUTSOURCING
LeaseAfric offers a wide range of outsourcing services for businesses of all sizes. They can take care of all your personnel needs, from recruitment and placement to training and payroll. They have a large pool of the best candidates and can provide Outsourcing your personnel needs to LeaseAfric can save you time and money.
STAFF BUSSING
LeaseAfric offers Staff Bussing that will have you save time, reduce traffic congestion and improve safety.
FINANCE LEASE
LeaseAfric offers Finance Lease solutions that offer you:
Lower monthly payments when compared to traditional bank loans or leases.
Fixed-rate financing with manageable monthly payments and flexible terms.
No obligation for a down payment on most lease agreements.
Finance 100% of your equipment cost, including all costs associated with the acquisition, such as freight, installation, and training.
MODERN CAR RENTAL SERVICES
Leasafric Ghana has announced the launch of its rebranded car rental service. The company's new car rental offering aims to provide world-class rental assistance to individuals and businesses in Ghana. 
If you are looking for ultra-modern car rental services in Ghana, visit LeaseAfric. They offer a wide range of the latest cars for rent in Ghana at the best prices. You can choose from a variety of the latest models.
Book your favorite car and enjoy an incredible journey with LeaseAfric.
CARS AVAILABLE FOR RENT IN LEASEAFRIC
Several types of cars are available for lease in LeasAfric, including sedans, SUVs, Vans, and minivans. Some of the most known vehicle brands available for rent include Toyota, Hyundai, etc.
CAR RENTALS IN GHANA PRICE
LeaseAfric Ghana offers a very affordable and competitive price for self-drive car rental services in the Accra market. If you'd like to know more about LeaseAfric and their services, you may contact the hotline number 0501282271, and their customer services will be glad to be speaking and assist you with your queries and needs.
HOW TO RENT A CAR WITH LEASEAFRIC
When you book a car rental with LeaseAfric, they will give you a tour of the cars available to rent for a day on a short-term basis. Airport picks up and drops off intercity travel and cross-border services with added security features for their customers. 
You may test and feel the well-maintained, freshly cleaned cars from LeaseAfric with their friendly customer service agents who will assist you from start to finish, giving 100% customer satisfaction.
RENT A CAR IN GHANA
Are you looking for a car rental service near Accra, Ghana? LeasAfric Ghana is a dynamic company that can provide you with the world-class rental services you need to get the job done right.  
LeasAfric Ghana is at 5 East Legon Tetteh Quarshie Interchange Legon Road Accra, Ghana. 
You may contact LeaseAfric at 0501282271 or email them at info@leasafric.com.gh. You may visit the LeaseAfric website at www.leasafric.com.gh.
Suppose you need more information about car maintenance, car washing, car events, and car rentals in Ghana. Follow our supercars.com.gh at our social media accounts or visit our blogs and guide pages.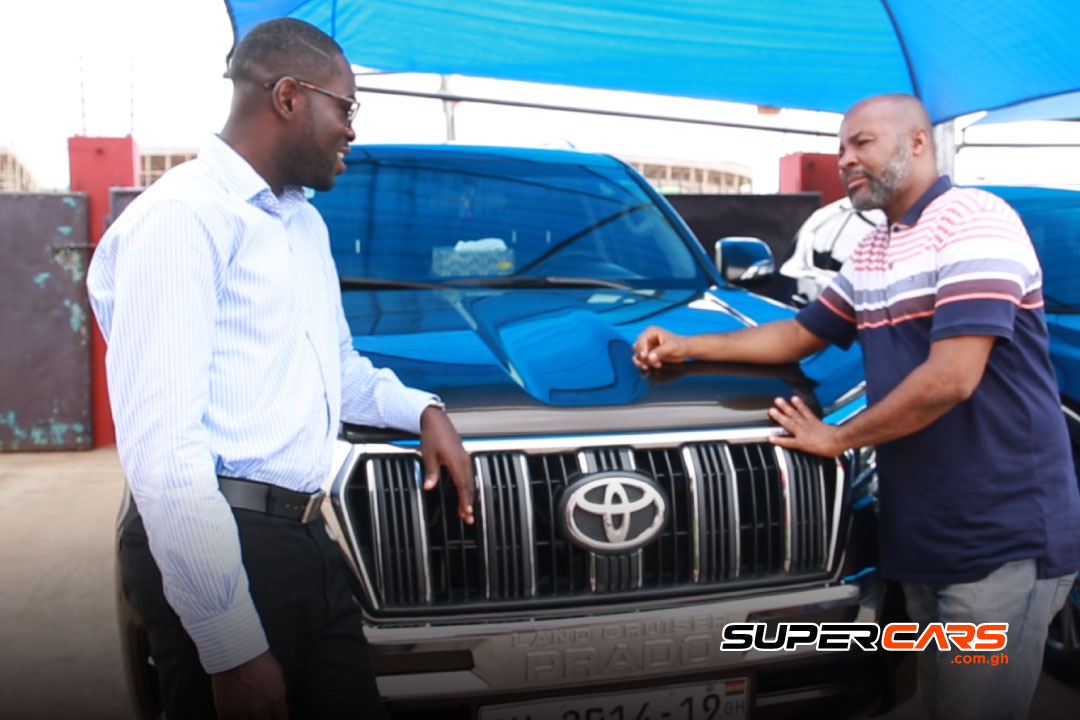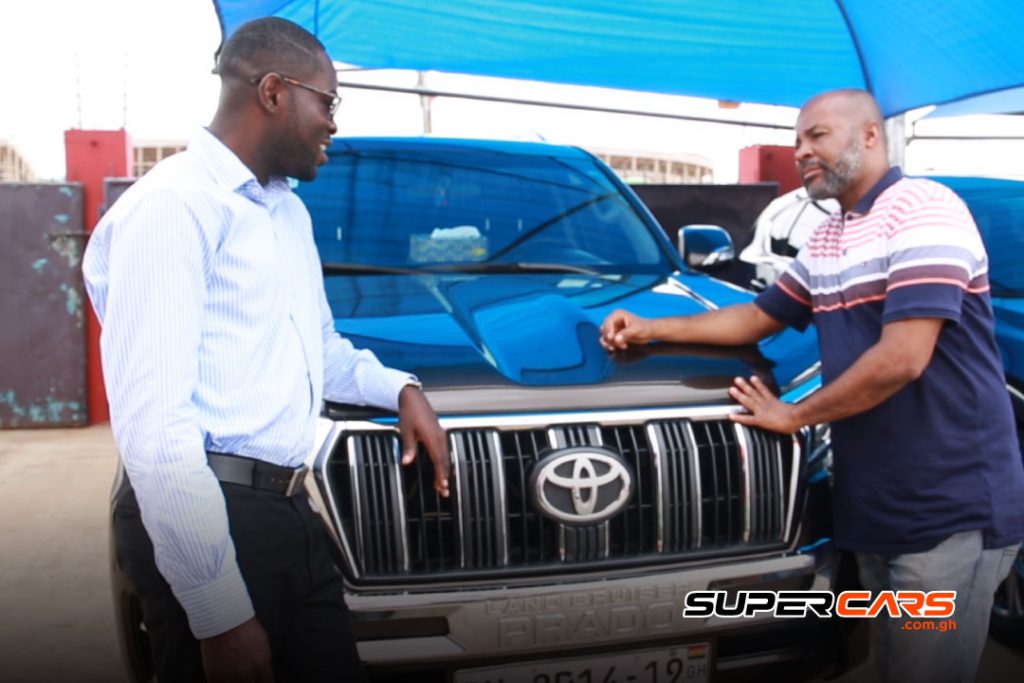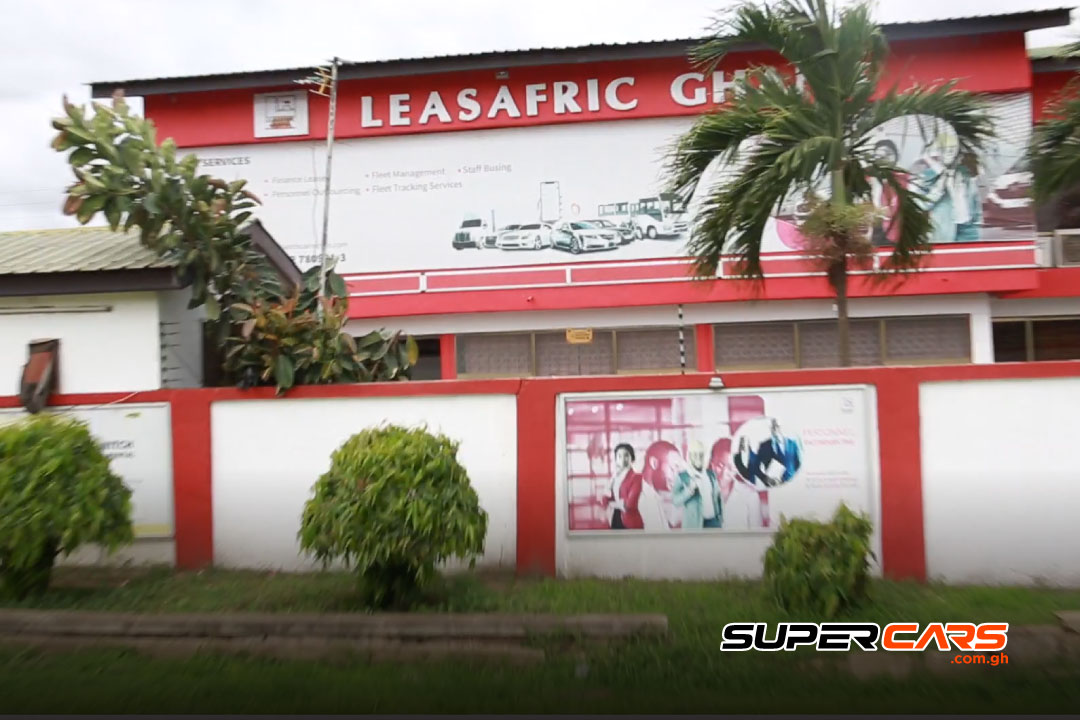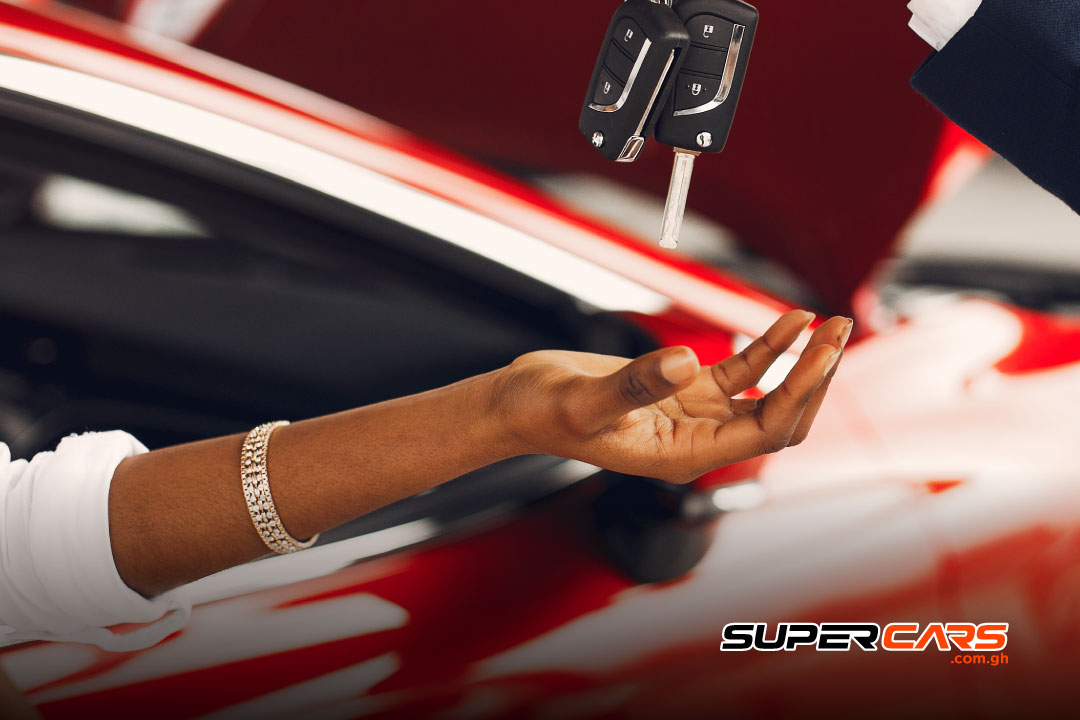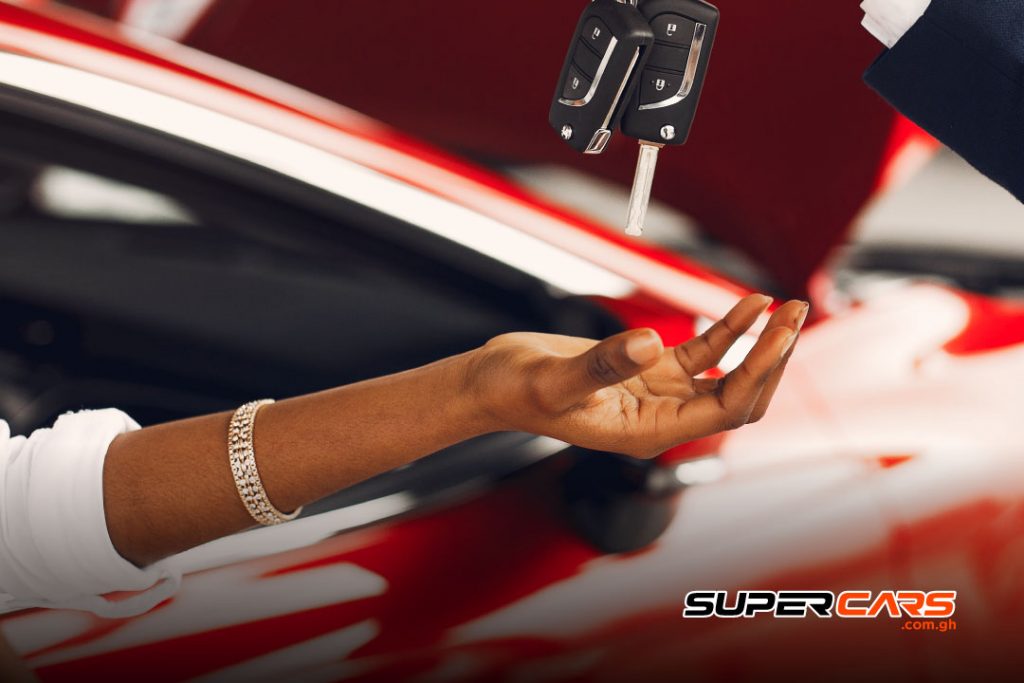 If you have a question, call or email us.
We will get back to you as soon as possible!