Belgian Grand Prix – FP3 & Qualifying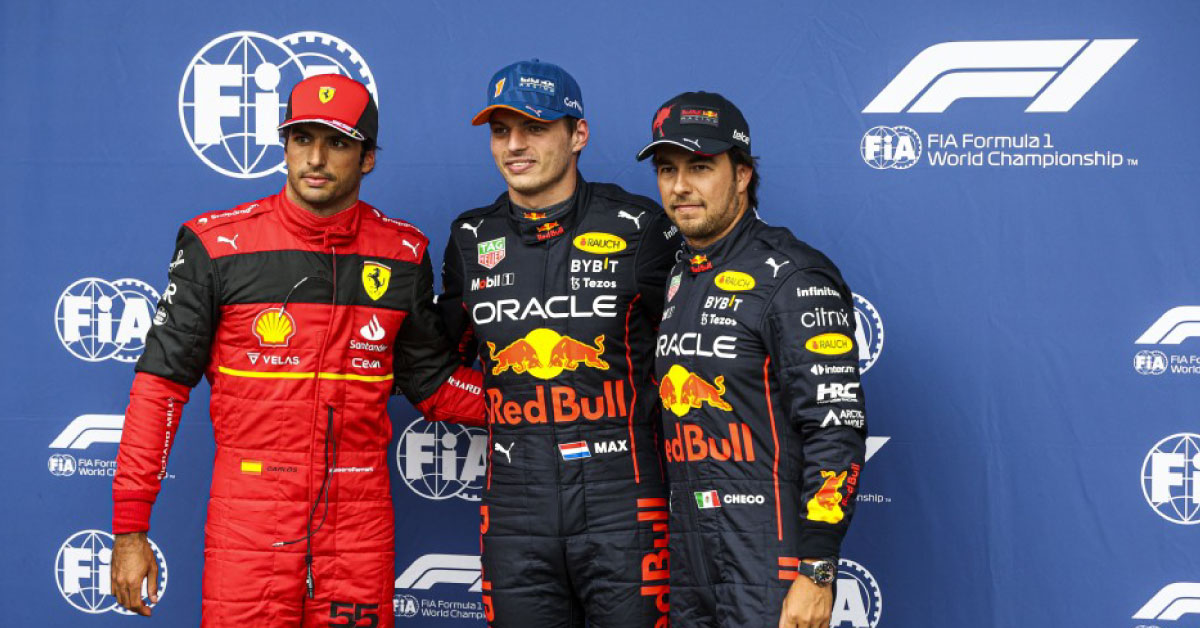 The first F1 race of the 2022 season after the summer break comes our way this Sunday. Who held the bragging rights on FP3? Most importantly, who was in pole position? Come find out!
Free Practice 3
Red Bull was once again at the top of the timing sheets during the final practice session of the 2022 Belgian Grand Prix. It took Sergio Perez only 1:45.047 to complete a flying lap around the 7.004 km Spa circuit. Behind him was his teammate, last year's champion Max Verstappen.
Ferrari had mixed results during this practice session, as Carlos Sainz put in the third fastest time of the day. On the other hand, Charles Leclerc went off the track and had a minor collision with the barrier. Luckily, the Monegasque got his red stallion back on track without significant damage.
The Silver arrows were rocking a special livery for this race weekend, in celebration of the 55th anniversary of AMG. The two Mercedes drivers placed 6th and 12th on the timing sheets, with George Russel again outperforming his much-experienced teammate.
Sergio Perez 1:45.047  
Max Verstappen 1:45.184
Carlos Sainz 1:45.824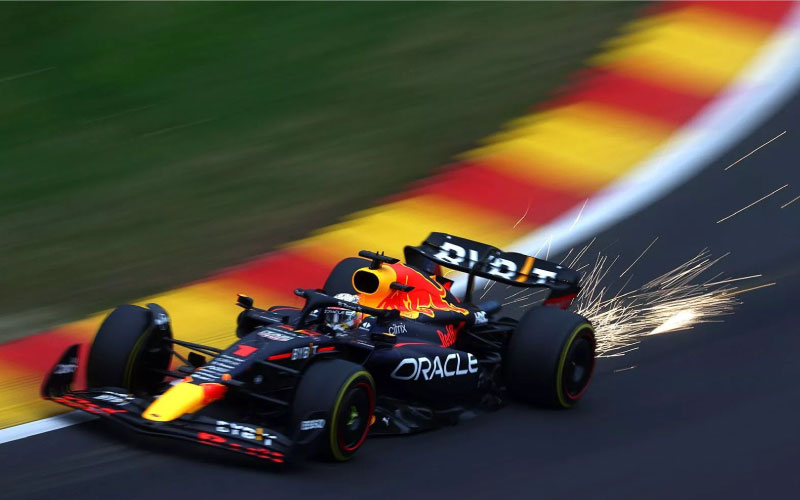 Qualifying
Repairs were being carried out on the barriers due to a crash during a support series race saw the start of qualifying being delayed by 25 minutes, but once the lights went green, it was business as usual. With several drivers including the title rivals Max Verstappen and Charles Leclerc set to take grid penalties in tomorrow's race, we were sure to get an interesting qualifying session. 
It was a disappointing evening for Valtteri Bottas, as the Alfa Romeo driver saw his 148-race streak of getting out of Q1 come to an end. Sebastian Vettel, driving what is set to be his last Belgian Grand Prix, was also unlucky. The German driver missed out on Q2 by just 0.002 of a second.
Daniel Ricciardo once again had a poor qualifying session, as he was eliminated in Q2. On the other hand, Alex Albon delighted his garage with a brave performance as he advanced to Q3 in his Williams!
Q3 saw many drivers giving a tow to their teammates in hopes of gaining an aerodynamic advantage. However, no one could defeat Max Verstappen as he recorded the fastest lap of the session. However, with him set to start the race from the back of the grid, Carlos Sainz was awarded the second pole position of his F1 career. Sainz will share the front row with Perez, followed by Fernando Alonso and Lewis Hamilton.
Max Verstappen 1:43.665
Carlos Sainz 1:44.297
Sergio Perez 1:44.462
With the two championship contenders having to claw their way from the back of the field, tomorrow will surely be an exciting weekend for the whole Formula 1 community. Join us tomorrow to find out what happened, and do not forget to check out our website and social media for more exciting F1 content like this.