AUSTRIAN F1 RACE 2022: HIGHLIGHTS FROM QUALIFYING AND PRACTICE
THE AUSTRIAN GRAND PRIX RACE 2022 HIGHLIGHTS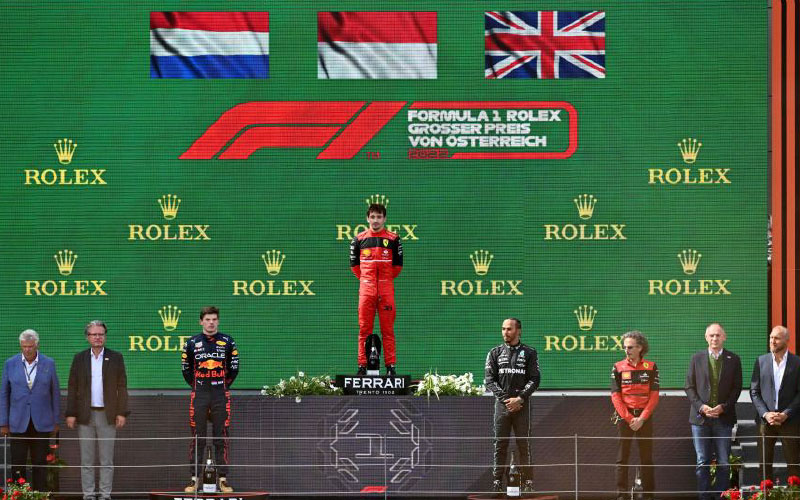 The Austrian Grand Prix race goes live at 2:00 pm BST with Max Verstappen starting from pole position after capturing a spectacular win during the sprint on Saturday.
Verstappen picked up 8 points for the win. The race will be held at the Red Bull Ring; the Home of the Red Bulls. Carlos Sainz has recently become the latest winner followed by Verstappen, who will be next?
While the races have been extraordinary as usual, no one expected two Haas in Q3 when two Mercedes were in the wall.
But that is the game of racing. The qualifying race ended with Carlos Sainz and Charles Leclerc, both teammates on the Ferrari team finishing third and second respectively.
Max Verstappen finished in first place for the Bulls at 1'04.984. While the game was a smooth one for the Dutchman, it was a different story for the Mercedes with George Russel finishing P5 and Hamilton finishing at P10 giving Verstappen the opportunity to win the pole position for the race.
Here are the results after the qualifying Q1, Q2, and Q3 races: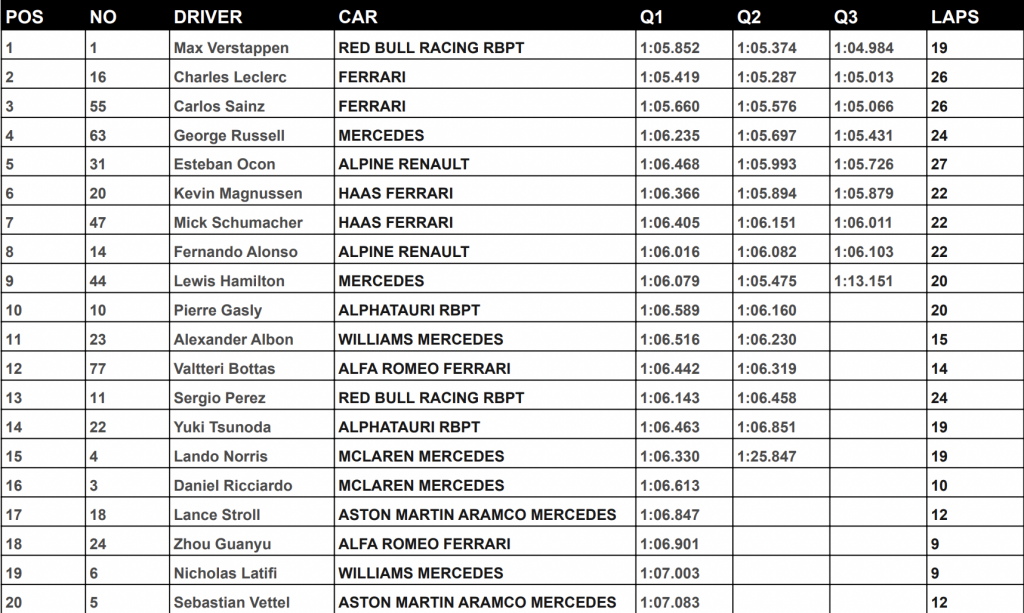 In the race of 20 drivers, the Mercedes team was just unlucky to have crashed out. Hamilton's car unexpectedly took a crash after an aborted effort and the car run into the tyrewall causing a red flag. This incident happened just halfway into Q3. Mercedes wasn't ready for what happened next. Russel followed the tracks of Hamilton when he run back against the wall at the tenth turn. This delayed the final runs. 
FP1 was an absolute blow-off as the racers prepared for the qualifying session. Max Verstappen once again took the lead leaving behind Leclerc by a mere 0.255s. This session was held at the Red Bull Ring. The practice was a success for both Mercedes drivers Hamilton and Russel as they finished in third and fifth places. However, Lando Norris had a smoked-up vehicle and had to exit. There were a couple of red flags that sought to delay the race. 
Here are the results after the P1 race below: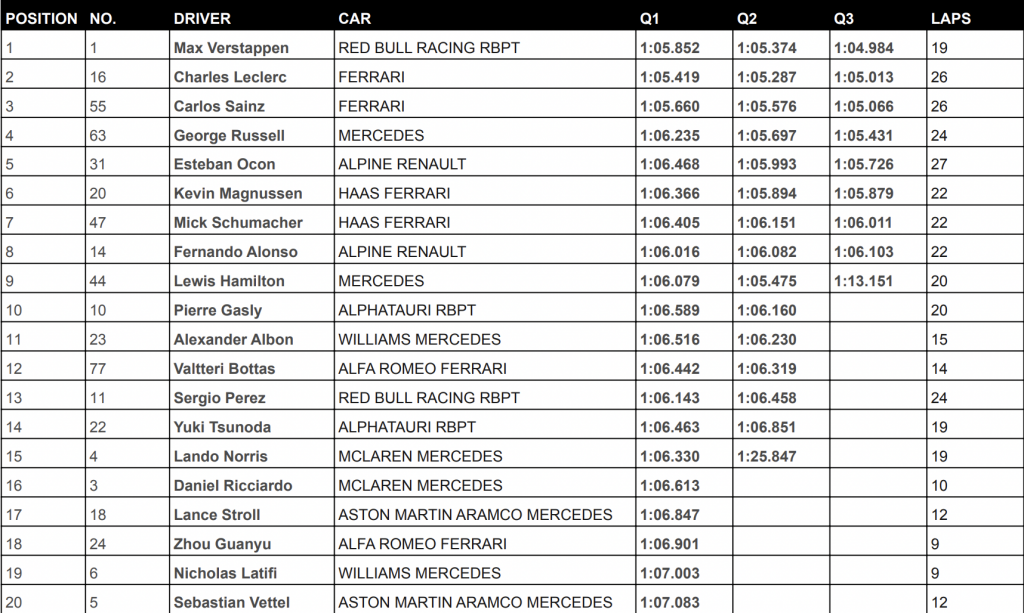 Lurking in the background of the race is the age-old rivalry between the Dutchman and the current winner of the race and the Monegasque.
Verstappen is quoted to have said that both he and Leclerc hated each other even as they were growing kids racing against each other in kart racing. This rivalry grew intense during Saturday's qualifying race but we will have to wait it out till Sunday for the final exhibition of this rivalry on the grid. 
References:
If you have a question, call or email us.
We will get back to you as soon as possible!