Dominance, drama, and emotion – the 2023 Bahrain Grand Prix had it all. The 2023 Formula 1 season is officially off to a flying start, and Supercars.GH is here with the first race review of the year. Join us as we look through all that went down this evening at the Bahrain International Circuit.
As soon as the red lights went out, Max Verstappen was off to a blazing start with his lightning-quick reflexes. The same could not be said about his teammate though, as Perez had to scrap with the two Ferraris to secure his position. Ultimately, he had to give up P2 to Charles Leclerc and battled with Sainz through the first set of corners.
Further back, there was some drama between two teammates. After a great showing yesterday, Aston Martin nearly threw it all away when Lance Stroll bounced off the rear wheel of his teammate Fernando Alonso. However, both drivers got away unscathed and continued on their merry way.
But, not everyone had a great first half of the race. Oscar Piastri found out the cruelties of Formula 1 the hard way, as he had to retire from his debut race with less than half the laps under his belt.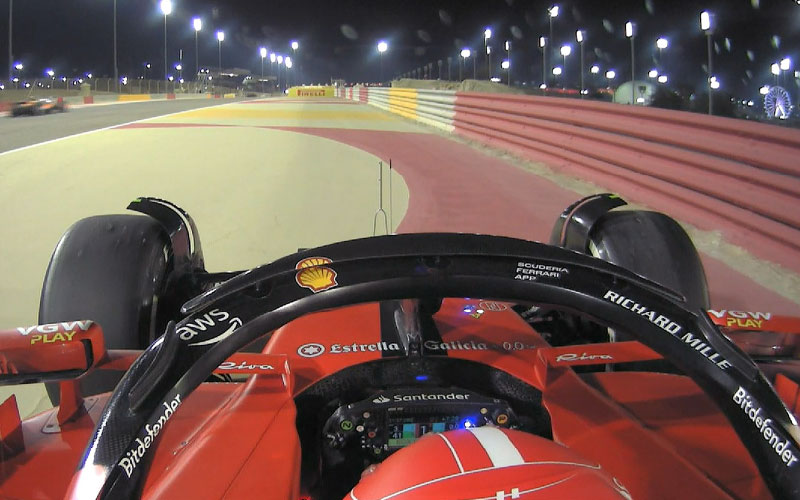 Since pre-season testing, there was one driver who captured the imagination of F1 fans around the world – Fernando Alonso. The 41-year-old 2-time World Champion showed great pace in his new Aston Martin, and we couldn't wait to see what he does in a race. And, boy did he not disappoint us!
The Spanish driver was a man possessed from the beginning to the end of the Grand Prix. He drove with great passion and pulled off amazing some amazing moves. One of his best overtakes was on his former teammate Lewis Hamilton.
Charles Leclerc's retirement from P3 due to mechanical failure opened the door for Alonso, who overtook fellow Spaniard Carlos Sainz to secure his 99th career podium. If things go at this rate, Aston Martin and Alonso could become a serious threat to the top runners this season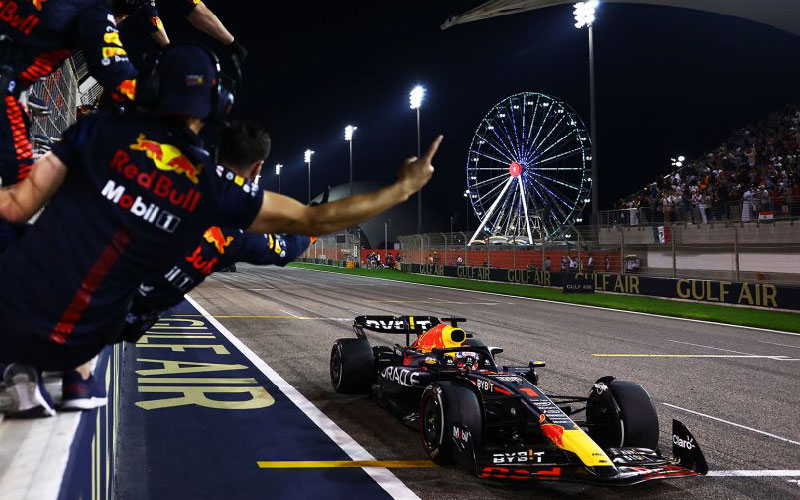 Upfront, last year's World Champion, Red Bull's Max Verstappen, cruised to victory. He won by a comfortable margin of nearly 12 seconds over his teammate Sergio Perez. Next up was Alonso, followed by Hamilton, Stroll, Russell, Bottas, Gasly, and Albon in the other points-scoring positions. Are we lining up for another year of Red Bull dominance?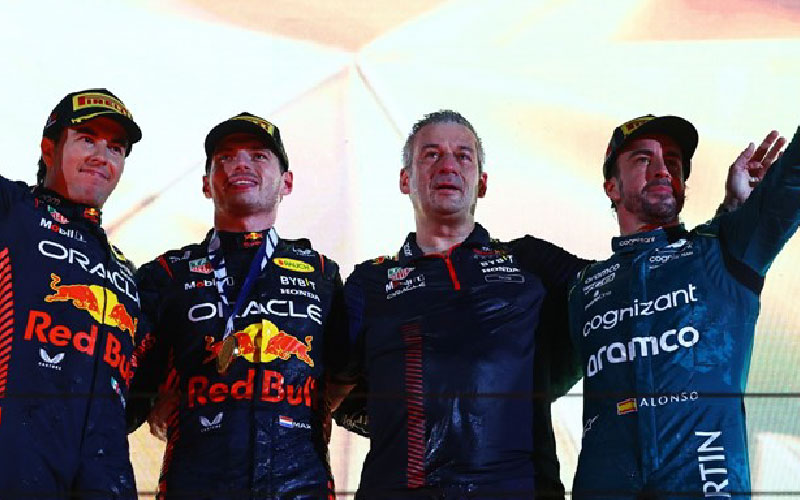 And there you have it. One race down, many to go! With F1 being one of the most unpredictable sports on the planet, who do you think will have the upper hand next weekend? Let us know on our social media, and don't forget to join us for our next race review.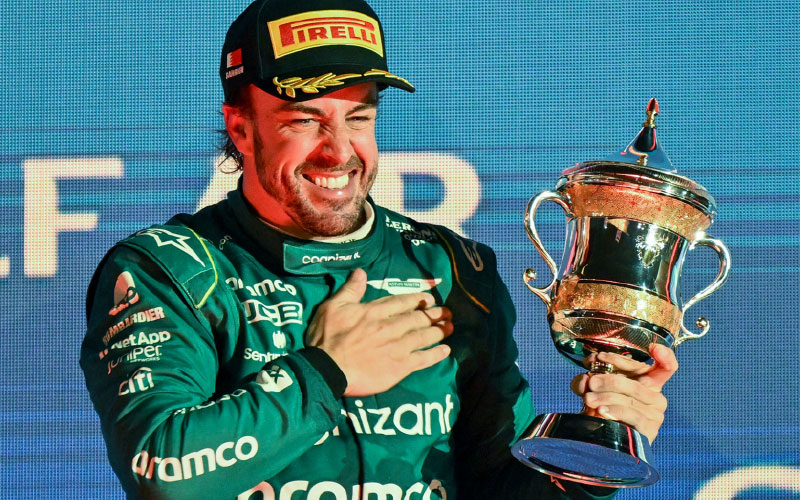 | | | |
| --- | --- | --- |
| Position | Name | Time |
| 1 | Max Verstappen | 1:33:56.736 |
| 2 | Sergio Perez | +11.987s |
| 3 | Fernando Alonso | +38.637s |
| 4 | Carlos Sainz | +48.052s |
| 5 | Lewis Hamilton | +50.977s |
| 6 | Lance Stroll | +54.502s |
| 7 | George Russell | +55.873s |
| 8 | Valtteri Bottas | +72.647s |
| 9 | Pierre Gasly | +73.753s |
| 10 | Alexander Albon | +89.774s |
| 11 | Yuki Tsunoda | +90.870s |
| 12 | Logan Sargeant | +1 lap |
| 13 | Kevin Magnussen | +1 lap |
| 14 | Nyck De Vries | +1 lap |
| 15 | Nico Hulkenberg | +1 lap |
| 16 | Zhou Guanyu | +1 lap |
| 17 | Lando Norris | +2 laps |
| 18 | Esteban Ocon | DNF |
| 19 | Charles Leclerc | DNF |
| 20 | Oscar Piastri | DNF |
If you have a question, call or email us.
We will get back to you as soon as possible!