2022 Dutch Grand Prix – FP1 & FP2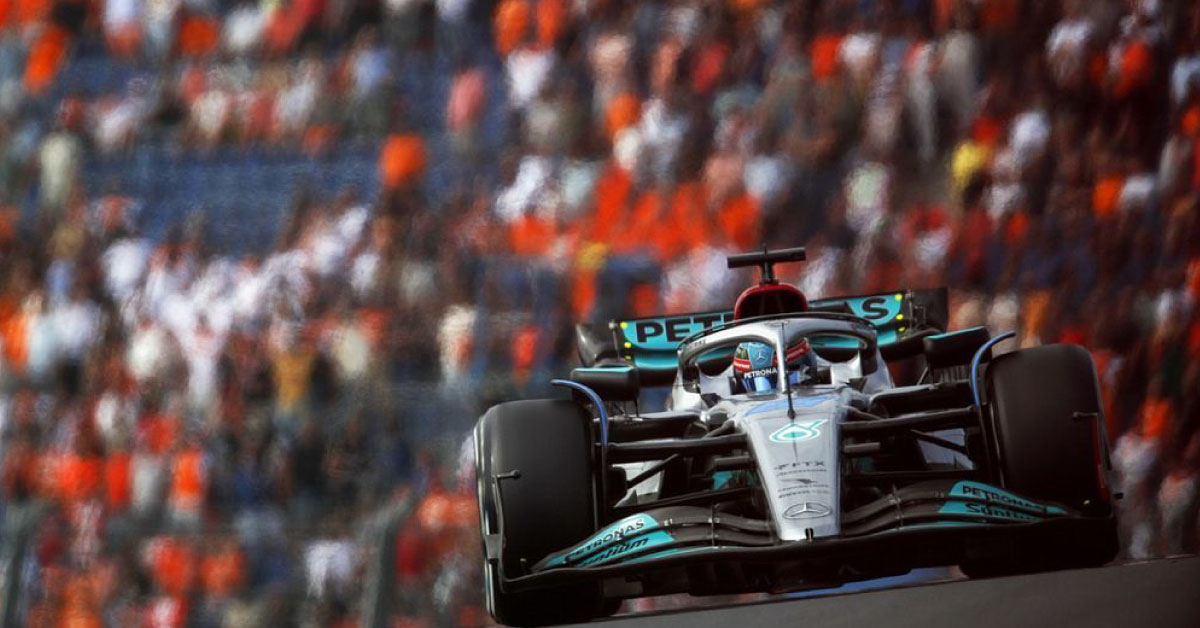 The Formula 1 paddock takes a trip to Holland for the 2022 Dutch Grand Prix. With this being the home race of the reigning World Champion Max Verstappen, the orange flares are sure to fly high throughout this race weekend. Join us to find out what happened during the first two practice sessions at the Zandvoort circuit this Friday.
Free Practice 1
It was Mercedes who reigned supreme at the top of the timing charts of the first practice session of the 2022 Dutch Grand Prix. The German team has had a bit of a lull this season, but they are still on the chase for that elusive first victory. George Russell set the fastest time, with his veteran teammate Lewis Hamilton close behind in second. Carlos Sainz recorded the third fastest time of the evening, followed closely by the pair of McLaren drivers.
Red Bull had a troubled afternoon, with Sergio Perez running wide and almost crashing into the barriers. His best time was only good enough for P7. On the other hand, the defending winner Verstappen encountered a gearbox issue, which brought out the red flag and ended his session early. The Dutchman is wearing a helmet paying tribute to his father this weekend, and would surely be hoping for some luck to score his 10th victory of the season.
George Russell 1:12.455
Lewis Hamilton 1:12.695
Carlos Sainz 1:12.845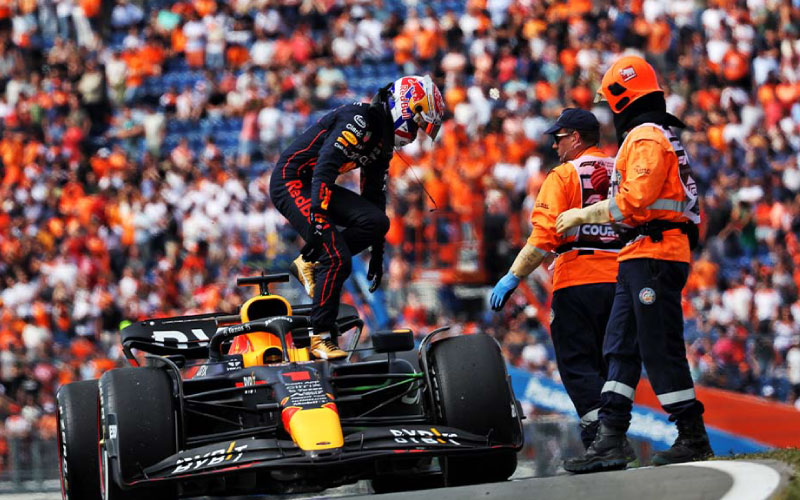 Free Practice 2
A scarlet hue rose over the orange smoke as Ferrari topped the timing charts during the second practice session. With a best lap time of 1:12.345, it was Charles Leclerc who topped the session. The Monegasque driver must keep this pace up if he wants to keep his championship hopes alive. Lando Norris and Lance Stroll both looked impressive in their mid-field machinery, coming in at P4 and P6 respectively. The Red Bull struggles continued as Verstappen came in at P8 and with Perez in P12 behind. Yuki Tsunoda brought the red flag out with 12 minutes remaining after he got his AlphaTauri stuck in the gravel trap near turn 9.
Charles Leclerc 1:12.345
Carlos Sainz 1:12.349
Lewis Hamilton 1:12.417
With both Mercedes and Ferrari looking quick and Red Bull having a concerning reliability issue, it remains to see what Sunday's race brings to the table. But first, join us tomorrow for all the latest news on FP3 and qualifying for the 2022 Dutch Grand Prix. Until then, be sure to check out some more F1 articles on our website!